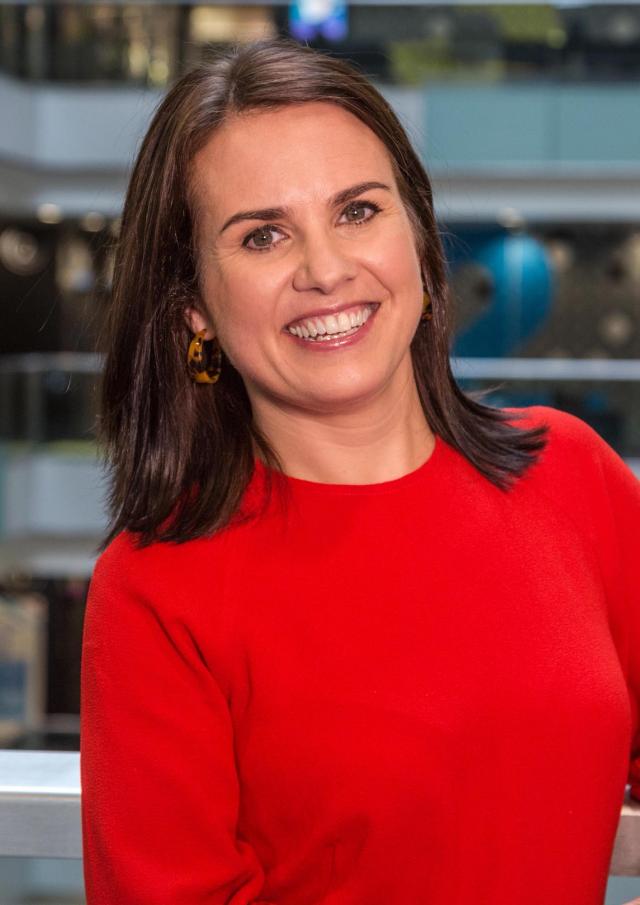 Nina Warhurst
Conference Chair
Nina is BBC Breakfast's main business presenter, and often fills in as anchor on the famous "red sofa."
She's happiest running around a factory or a farm, delivering the latest economic news in a high-vis jacket and wellies.
Her work as a political correspondent means she's interviewed three Prime Ministers - two of them at Downing Street.
Journalism has taken Nina to Russia, Argentina, Brazil, Ajerbaijan, Israel and the West Bank. She once got stranded with the Royal Navy off the coast of Libya over the fall of Colonel Gadaffi.
Nina is happiest at home in Manchester with her husband, her two little boys and her cat. A house renovation and a father with dementia also keep her busy.