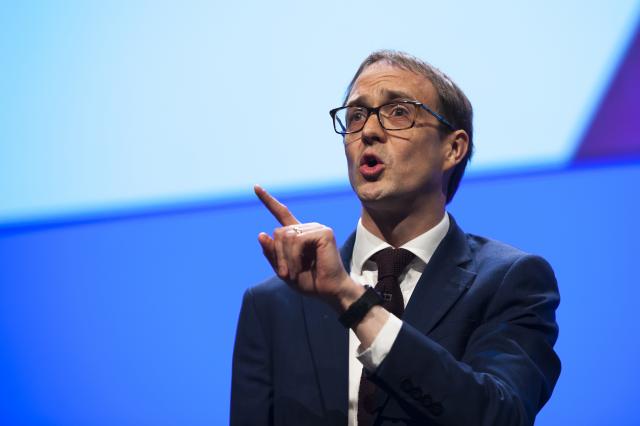 Chris Mason
Conference Facilitator
Chris Mason is a Political Correspondent, reporting on all events from Westminster on radio, TV and online. He's reported from all over the world, and on all matter of content, but has come to particular prominence covering Brexit.

He also chairs Radio 4's political Q&A programme Any Questions?
Chris will join us as this year's FEA Conference facilitator.
About:
Having wanted to report on the news since he was a boy, Chris joined ITN as a trainee. He's gone on to cover stories ranging from football matches in Kazakhstan, an earthquake in Italy, and scandals in Formula 1, to the Brevik attacks in Norway, the birth of Kosovo, the trial of Radovan Karadzic in The Hague, the World Santa Congress in Copenhagen and many other events and incidents besides, from over 20 countries around the world.
Since the UK/EU referendum, Chris has been on the frontline of covering the intense, unpredictable political fallout for all of the BBC's channels with a digestible and entertaining style of delivery. He regularly appears on BBC Breakfast, Radio 4's Today programme, the Jeremy Vine Show and the news bulletins on BBC One. As well as regular updates for TV and radio he fronts the BBC's Brexitcast podcast, alongside Adam Fleming, Political Editor Laura Kuenssberg and Europe Editor Katya Adler
Chris has also served as Radio 5's political reporter, as the BBC's Europe Correspondent which saw him based in Brussels for two years, and is also a regular on Radio 5's Question Time Extra Time.