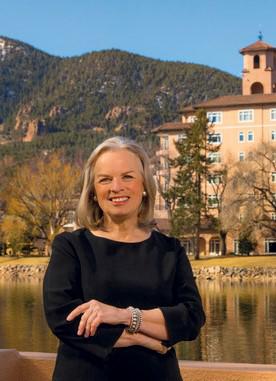 Kathleen Seelye FFCSI
Founding Executive Principal, Ricca Ltd
Titans of Industry
As a Founding Executive Principal, Kathleen provides unique leadership in the firm's business and design practices in both the US and Asia offices. She plays a major role as the Design and Planning Partner to many projects.
Kathleen has over 40 year's culinary experience and has been with Ricca since 1984. Her expertise in providing creative design solutions for dining facilities across all markets is unsurpassed. Her continued focus is on "creating what's next" through leading design concepts such as food halls, marketplaces, emporiums, bistros, restaurants and central production kitchens.
As the first US Green Building Council LEED accredited foodservice consultant in the USA, Kathleen pioneered sustainable design and operations planning for restaurants and dining facilities. She was the lead author of the NACUFS Sustainability Guide, Sustainability in Healthcare Food and Nutrition Services Guide, and AIA Healthcare Best Practices. She designed the country's first LEED certified dining facility at Harvard University and was invited to join the US Environmental Protection Agency's National Renewable Energy Lab (NREL) Executive Leadership team, as the only individual to represent the restaurant industry.
About:
Kathleen has acted as lead designer on over eleven award winning projects. She was honored as the first female consultant to be the worldwide President of FCSI, and became the first woman to be elected to the FCSI Council of Fellows. Also the first woman to be chosen as a "Young Lion" by FE&S Magazine, she has published numerous articles pertinent to foodservice equipment planning trends. For over 10 years she served as a judge for the National Restaurant Association's "Kitchen Innovations" awards.